After living in Aurora, CO for the last 37 years, I am always excited to hear about the proposed development in our expandable town. If you would like to view a map: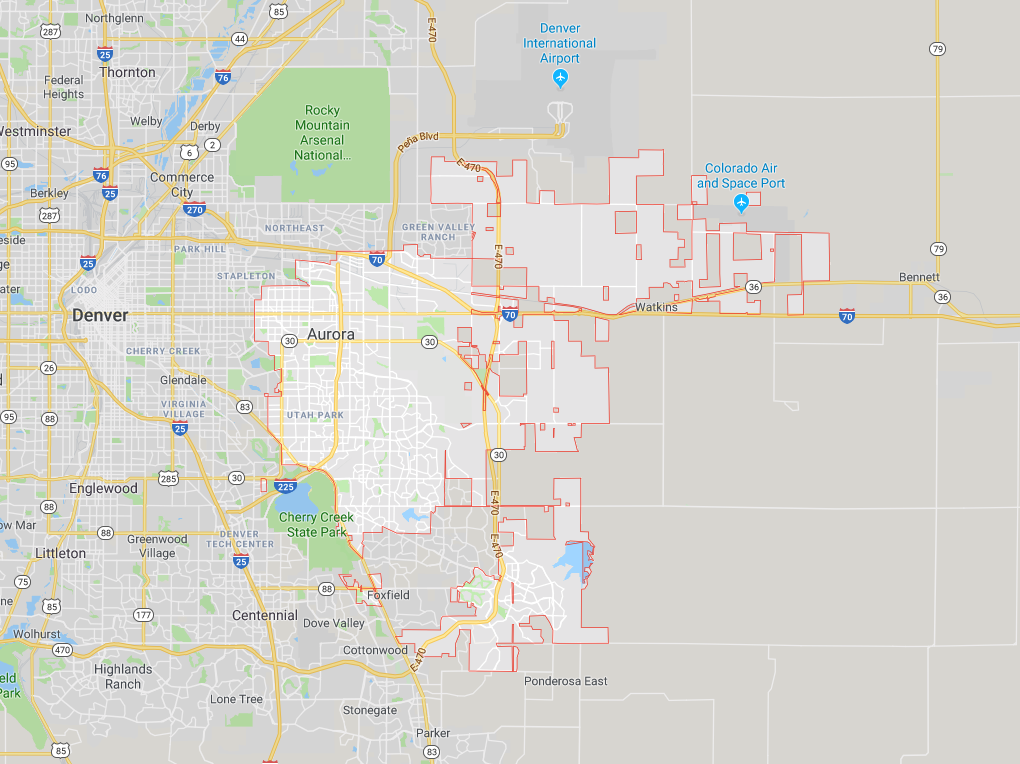 First note is that 40% of Aurora is undeveloped. This is a huge benefit because we attract developers. Denver is "land-locked" and finding undeveloped land to grow in Denver is more and more difficult. New houses and commerce help keep house price values high. As long as there is a desire to live there, house price levels should maintain or raise.
The Denver International Airport (DIA, aka…"Done In Aurora" haha) is the 4th largest airport in the world! This major airport employs over 35,000. Of which a good majority live in Aurora. They are starting to expand the airport which currently has 62 million passengers. They anticipate 110 million passengers and are using $3.5 Billion to add on.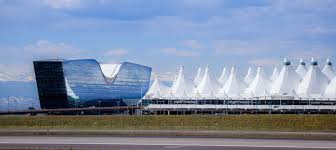 The new Gaylord of the Rockies Convention Center, is a huge asset to Aurora's economy. They employ over 1500 people and more importantly, they have 1500 rooms that have been pre-booked with conventions for the next 3 years! Travelers spend money that helps boost our economy. Near DIA, this massive oasis will see a lot of development surrounding it in the upcoming months/years. You can see new housing developments and supporting commerce popping up all around the area. One housing development planned in the area, intend on including an electric car in the garage of the home you buy! I can't wait to see that! There is also a high-scale shopping area (similar to Cherry Creek) planned just west of Pena Blvd..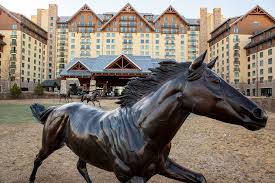 Buckley Air Force Base is a valued contributor to Aurora's economic well-being; serving over 40,000 Veterans and home to over 5000 Air Force & National Guard members, and 5000 civilians. Expansion is possible as they decide if want to increase the runway to allow larger aircraft to operate out of the base. An interesting addition is that the Front Range Airport (located east of Buckley AFB) has been dubbed "the Space Airport", where one day in our lifetime, a 16-hour plane ride to Australia will only take 1.5 hours!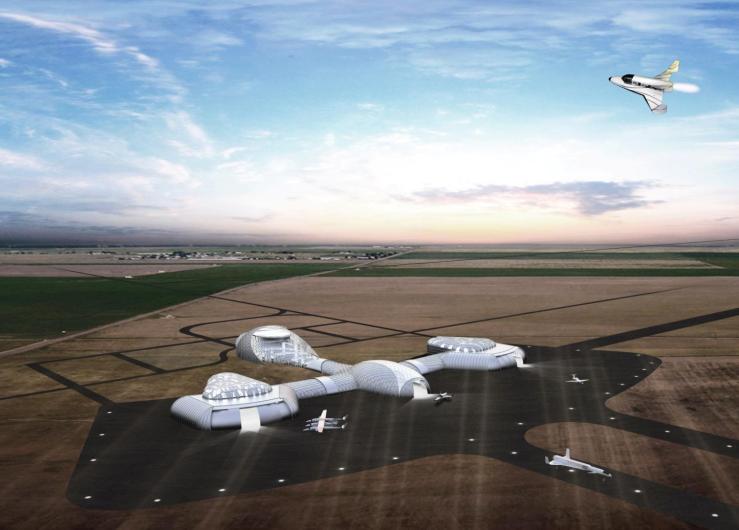 The Fitzsimmons Medical Center is home to the University of Colorado Health Center, Children's Hospital, Anschutz Medical Center and newly opened VA Hospital. This 1 x 1 mile hospital mecca that is growing in National popularity. Perfect example of economic growth are the bungalow homes nearby that are undergoing rehab. There is also a planned luxury high-rise condo building planned in the current golf-course (or NW corner) of the Hospital mecca.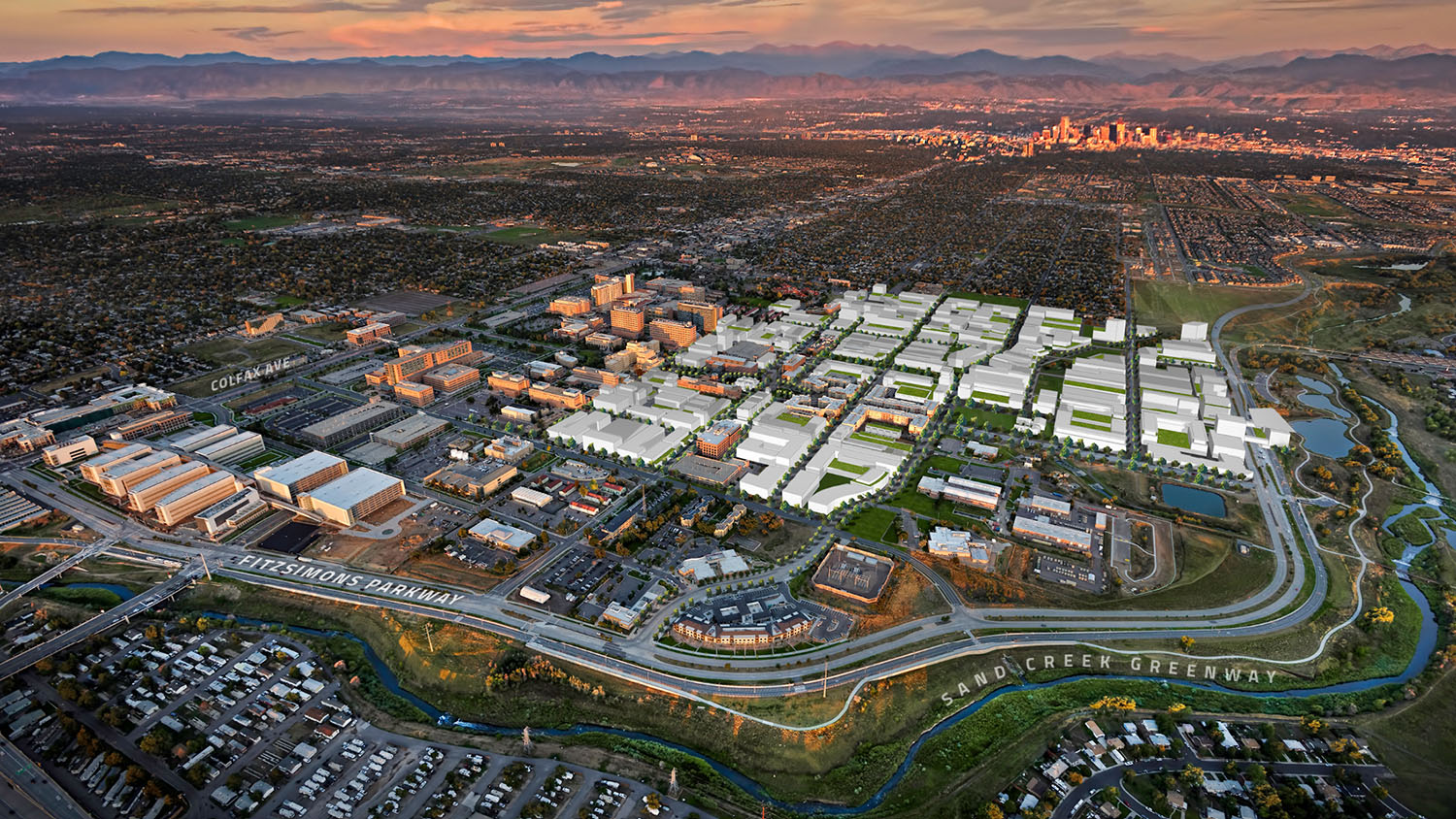 There are plenty of great economic reasons that Aurora is a great place to invest your real estate dollars in! If you're living outside of Aurora and want to capitalize on the expansion either to live in or to find an investment rental property, please give me a call and we can discuss your options!